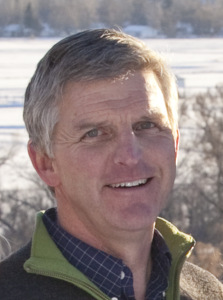 Happy October! Fall always seems to be a season of change. A huge step of faith is happening for our family on Friday when our early morning Baker Extraordinaire Patrick Delaney (AND the man who's helped make the Granary vision, coffee shop vision and our beautiful ranch restoration all come to life) is stepping away from his 22 year long career with Steamboat Resorts and Wyndham Vacation Rentals. Hmmm, lots more rye bread may be in our future!
"The future of every community lies in capturing the passion, energy and imagination of its own people." is a quote I love from Ernesto Sirolli. I am grateful to have the daily experience of Patrick's passion for historic preservation, community and amazing local food. With the transition I am hopeful we can capture his talents right here in Hayden. In the 25 years we've been together its been overflowing with great bread, a lot of restoration projects and a wonderful sense of connection to all things great. As the future direction is still forming we are seeking opportunities that match his passions, including the Granary. We welcome suggestions and input in that respect. We are so grateful to live in the Yampa Valley and look forward to the future ahead.
HAYDEN HAPPENINGS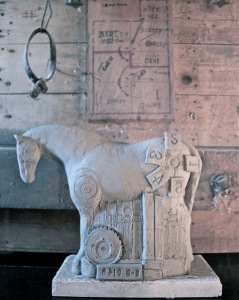 September was a whirlwind of activity in Hayden, kicked off with Colorado Art Ranch's art residents, the Buck Brannaman clinic then Yampa Valley Crane Festival, all followed by wonderful visit and all too short art residency at the Granary with Amy Laugesen whom many of you know through her 'Hayden Herd' endeavors. As always, Amy opens our eyes to seeing our everyday landscapes and surroundings in such vibrant new ways. Her efforts produced a prolific collection of pieces of which an extraordinary piece connected to our Granary emerged. We're anxious to see the final version once fired and glazed.
October is here and brings another flurry of Hayden events. This Saturday, October 4th is the "Echoes of the Past: Lantern Tour of the Hayden Cemetery" hosted by the Hayden Heritage Center. Enjoy a wagon ride to the cemetery where a tour guide will lead you through the cemetery where you will meet some of the areas interesting characters and pioneers of the past and hear their stories. Afterwards enjoy some warm beverages and goodies after the wagon ride back to The Haven.Tickets can be purchased online or in person at the museum Limited Tickets!!! A Chili Supper is offered beforehand at the Haven Senior Center and for adults 21 and over a Halloween dance party at the Fairgrounds Exhibit Hall hosted by Hayden Parks and Rec from 8pm-12:30am.
AND FINALLY… about Wild Goose Coffee – we have lots of yummy Steamboat Coffee Roasters 12oz bags in stock; have Breakfast Burritos EVERY DAY and yes, that means we now are open SUNDAYS from 8am-2pm. Come see us!